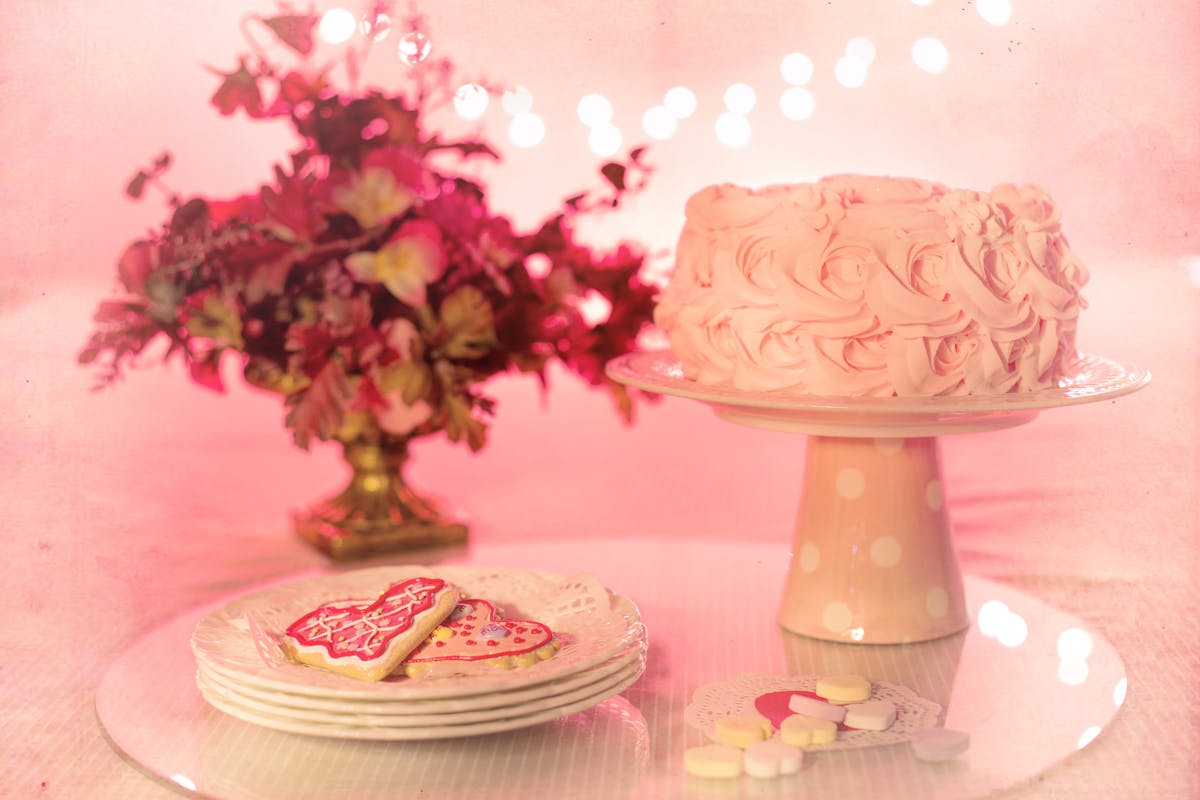 It's important to dress appropriately for any party you attend, and sweet sixteen parties are no exception. Here are some tips for planning the perfect outfit to make sure you look your best at this special event:
1. Start by assessing the theme of the party and the formality of it. Is it a playful pool bash or a grandiose gala? Depending on the specific theme and vibe, your outfit should reflect that.
2. Opt for something semi-formal such as cocktail dresses or dressy skirts with a top and heels—this is still appropriate attire while ensuring that you stand out among other guests. There's no need to go too edgy; try adding simple but glam accessories such as statement jewelry or a chic clutch instead.
3. If it's an evening event, consider bringing along an extra layer like a cardigan (just in case temperatures drop). This will also act as an accessory if matched correctly with your ensemble!
4. When picking out shoes, don't forget comfort! Don't let fashion get in between you having fun on the dance floor—you can never go wrong with classic ballet flats or heeled sandals that match your chosen look while still allowing you move around freely throughout the night without worrying about tired feet!
What colors should I wear to a sweet 16 party?
If you're attending a sweet sixteen party, picking the right color can make or break your look. There's no one right color to wear, as it should be tailored to the occasion, the dress code and most importantly – your own personal style!
When it comes to selecting colors for a special day like this, vibrant hues often make a good choice. Go for vivid jewel tones like emerald green, ruby red or sapphire blue; these will bring any ensemble to life and create an eye-catching impact. If you're after something more subtle but still stylish and fun, try soft peach shades combined with pinks – perfect for 'sweet' sixteen parties that may be more whimsical in nature.
It's also worth thinking about how certain colors will go best with each other when dressing for this kind of gathering. Try coordinating your look by wearing one strong hue that ties everything together and adding muted neutral shades into the mix (like pastel yellow or light gray) which offer balance while keeping things interesting.
Of course, there is no hard-and-fast rule when choosing what to wear; as long as you feel comfortable in your outfit then go with whatever works best for you! Keep things classy but don't forget to have fun too – remember that it's all about celebrating friendship and fulfilling dreams on this special day!
What type of shoes should I wear to a sweet 16 party?
Choosing the perfect shoes for a sweet 16 party can be somewhat overwhelming, considering the variety of footwear available. However, there are some key points to consider that can make the selection process easier.
The main thing to keep in mind is that your shoes should match the occasion and dress code expectations. In most instances, this means wearing something more stylish and dressier than regular sneakers. For a semi-formal setting like you might find at a sweet 16 party, wedge sandals or heeled pumps are good options. They add height while being comfortable enough to last through an entire evening of dancing and mingling with friends and family members.
If you're looking for something a little more unexpected or edgy, there are plenty of trendy choices as well! Embellished flats decorated with bows or gemstones and metallic booties dressed up with metallic accessories create an eye-catching statement in any setting – especially one as festive as a sweet 16 celebration! Be sure to keep comfort in mind when selecting your accessory – break out those new heels after you arrive so your feet won't be hurting halfway through the night!
While finding just the right style for such an important event is key; it's also important to take practical considerations into account too when selecting footwear for this kind of celebration: Make sure your shoes aren't too slippery if you plan on cutting it up on dance floor – smooth leather soles will give way underfoot faster than textured rubber. Also be sure they aren't going to rub uncomfortably against your feet either; opt for comfortable insoles if you want extra cushioning during long hours of dancing and partying! Finally don't forget to grab cushioned fabric bags or shoe covers if there's grass involved – no one wants soggy heels spoiling their grand entrance no matter how amazing their outfit looks!
Ultimately, choose whatever type of shoe best suits your personalized style; choosing something special that fits just right will help make memories from the exciting evening last forever!
How formal should I dress for a sweet 16 party?
When attending a sweet 16 party, it's important to be mindful of the level of formality that is expected. Depending on the theme and venue of the event, what you wear can run the gamut from formal evening attire to something more casual.
If it is a themed formal affair with an upscale setting--such as a ballroom or banquet hall--you would probably want to dress in your best eveningwear. For men, this would typically mean a suit and tie or tuxedo; while women should opt for an appropriate dress or skirt suit. That being said, many sweet 16s are held in less traditional settings like clubs or even private homes. In these cases, cocktail dresses for women and blazers for men may be more suitable attire than black-tie ensembles.
Ultimately though, it helps to check with your host beforehand regarding any specific dress code requirements in order to ensure that everybody looks their best!
What accessories should I wear to a sweet 16 party?
It can be hard to decide on the perfect ensemble for a special occasion like a sweet sixteen party. The key is to make sure you select accessories that will help complete the look while still showing your personal style. Here are some fun and stylish ideas of what accessories you should wear to a sweet 16 party:
1. A Statement Necklace – Adding just one attention grabbing statement necklace can take an outfit from plain to fabulous in an instant. There are so many different types of styles and shapes available, allowing you to find something that best reflects your personality. Whether it's a sparkling crystal choker or a charming vintage piece, this is a great way to make your look stand out!
2. Adorable Hair Accessories – For those who don't love wearing statement jewelry, cute hair accessories offer up just as much drama without being too out there! Try adding subtle sparkles with rhinestone clips or headbands for extra glitz and glamour at the party.
3. Fun Shoes – A good pair of shoes can do wonders for an outfit, and what better time than at a sweet 16! Light-up sneakers adds some serious fun elements for any age, or you can go glam with strappy stilettos if that's more your style! No matter what type of shoe you choose, it's all about making sure they match the rest of your ensemble perfectly while also expressing who YOU are as well!
4. Cute Clutches & Crossbody Bags - Every girl needs her essentials when she attends any party - phone charger, lipglosses etc.. So why not store them in something attractive? Cute colorful clutches are great way to add splashes of color into any outfit while keeping all our important stuff safe and close by too! Or if hands free bag carrying is more preferable then pick up whimsical crossbody bags which come in all sorts interesting color combos or endearing designs such as beaded ones which add heaps personality into outfits.
Hopefully this guide has given good tips on how update looks with stylish accessories appropriate for any sweet sixteen celebrations - have fun shopping :-).
Is it appropriate to wear a dress to a sweet 16 party?
Wearing a dress to a sweet 16 party is absolutely acceptable, and entirely appropriate. In fact, it may be expected depending on the kind of event you're attending. Sweet 16 celebrations often come with bigger budgets than, say, a casual gathering of your closest friends. Therefore, many families will choose to make it semi-formal or formal, in which case you should wear something more formal—like a dress!
Even if the celebration isn't as fancy as that might suggest however, wearing a dress can still be perfectly appropriate. You may want to consider selecting one that fits the occasion and matches the theme or level of formality of the event in question. A longer midi dress or maxi dress are great options for semi-formal events like sweet 16 parties where there is usually dancing and fun activities planned that don't necessarily require cocktail attire (although it certainly wouldn't hurt!) Alternatively if you are looking for an option that isn't quite so dressy but still looks nice try going with a short shift or flirty sun dress - so fun for all those group Instagram pics!
We hope these few ideas have helped answer your question and whatever you choose to wear we wish you lots of fun at your upcoming sweet sixteen celebration!
How can I make sure my outfit is age appropriate for a sweet 16 party?
When it comes to attending a sweet 16 party, age-appropriateness is key. After all, it's not just about looking your best but also respecting the situation. Fortunately, there are a few simple rules of thumb that will help you get the look just right for the occasion.
First off, keep it classy and sophisticated with some stylish tailored pieces like flat-front trousers paired with heeled sandals or ankle boots. You should also complement your outfit with a few subtle accessories such as an embellished clutch or statement necklace to add some flair without going overboard. Just make sure whatever you choose isn't too mature or revealing - no miniskirts or plunging necklines here!
Finally, don't forget to pay attention to the color palette of your ensemble - nothing too bright and loud! Aim for more light and calming shades such as blush pinks, baby blues and ivory whites that will leave you feeling confident yet still appropriate in any setting.
By following these guidelines you can be sure that your sweet 16 party outfit is both stylish and age appropriate every time!